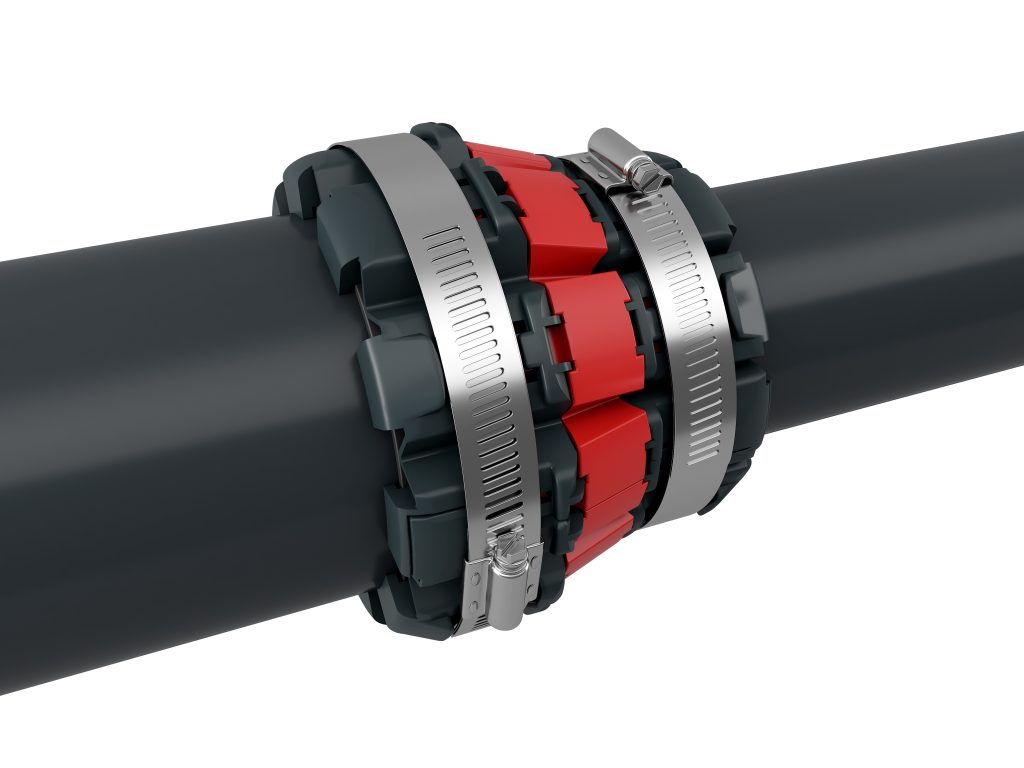 The universal connection technology compensates for different diameters of up to 43 mm – saving time and money. It is recommended as a replacement for the custom-made products that are often required, such as boiler connection elements or reducers. The new ATEC product can be used to create pressure-tight connections with a temperature load of up to 120 ° C.
The frictional connection sleeve is suitable for all materials and wall thicknesses. It can be used indoors and outdoors, including in the ground. The new connection technology is corrosion-resistant, resistant to condensate from oil and gas and tested in accordance with DIN EN 14241-1.
The component consists of an EPDM seal, encased in movable plastic segments made of polypropylene (PP). Two stainless steel straps secure the connection and ensure high pull-out strength.
Installation is quick and easy in just a few steps: First, the external dimensions of the pipe elements to be connected are checked with the internal dimensions of the sleeve. Then the pipe ends are inserted up to 40 mm into the sleeve, whereby the turnbuckles are rotated alternately. If the nominal width is different, start with the larger pipe. Finally, the turnbuckles are fixed with a torque of 10 Nm (Newton meters). The frictional connection cuffs from the Neu Wulmstorf company are available in nominal widths of 75 to 161 mm. Additional versions are in preparation.
Further notes and information can be found in our documentation: